Autoconfiguration Thunderbird for domains served from all-inkl.com
I am customer from

You and i get there also mail accounts which have a system like
Loginname mXXXXXX were XXXXXX is a number. This number you need to know when you want to setup Thunderbird as Mailclient too. Most my users know there email adrress hosted at all-inkl.com , their password but not their login name.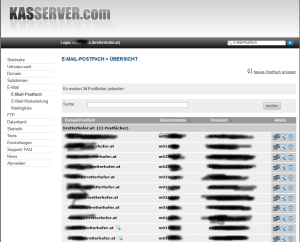 But wait there is help. At https://developer.mozilla.org/en-US/docs/Thunderbird/Autoconfiguration there is nice way of how autoconfiguration works with thunderbird.
All we need is a http://autoconfig.example.com/mail/config-v1.xml?emailaddress=fred@example.com were example.com is your/mine hosted domain at all-inkl.com.
So you can either edit a file based on your email boxes http://www.kasserver.com/. For the syntax see Mozilla documenation.
But i am frequently changing/adding/deleting email addresses and donot want do to that manual.
So i created a host autoconfig.bretterhofer.at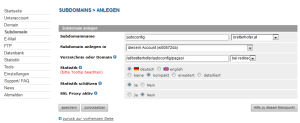 https://github.com/grzchr15/kasapi-soap-client
Be shure to setup your site with PHP > 5.0 ( see http://all-inkl.com/wichtig/ )
/xx/xx/pages/ <- should be root of website
/pages/admin/config_autoconfig.bretterhofer.at.php needs the account data.
Voila: Autokonfiguration with ALL-inkl for Thunderbird works